Biden Announces $100 Million In Aid To Gaza Days After Hamas Stole Humanitarian Supplies
Estimated Reading Time:
2
minutes
Pesident Joe Biden announced Wednesday that the United States will be sending $100 million in aid to the West Bank and Gaza just days after the terrorist organization Hamas stole humanitarian supplies.
Biden, during his visit to Israel to meet with Israeli Prime Minister Benjamin Netanyahu, reaffirmed the United States' commitment to the country while they are at war with Hamas. The aid package announced by Biden comes after the United Nations organization reported that its fuel and medical supplies meant for Palestinian refugees were reportedly stolen by Hamas, according to the Times of Israel. (RELATED: Biden Says It Would Be 'Big Mistake' For Israel To Occupy Gaza, Hamas Doesn't Represent Palestinians)
"Today I am also announcing $100 million in new U.S. funding for humanitarian assistance in both Gaza and the West Bank," Biden said. "This money will support more than one million displaced in the conflict affecting Palestinians including emergency needs in Gaza."
The president said he spoke with the Israeli cabinet and asked them to ensure that the humanitarian aid meant for Gaza civilians reached them rather than Hamas.
"Let me be clear, if Hamas diverts or steals the assistance, they will have demonstrated once again that they have no concern for the welfare of the Palestinian people, and it will end," Biden said. "As a practical matter, it will stop the international community from being able to provide this aid.
Biden announces $100M in humanitarian aid in Gaza and West Bank. @mattriversabc: "On Israel's part that would entail allowing aid to go into Gaza and presumably would entail Israel stopping the air strikes that have pummeled the southern part of Gaza near the Egyptian Border."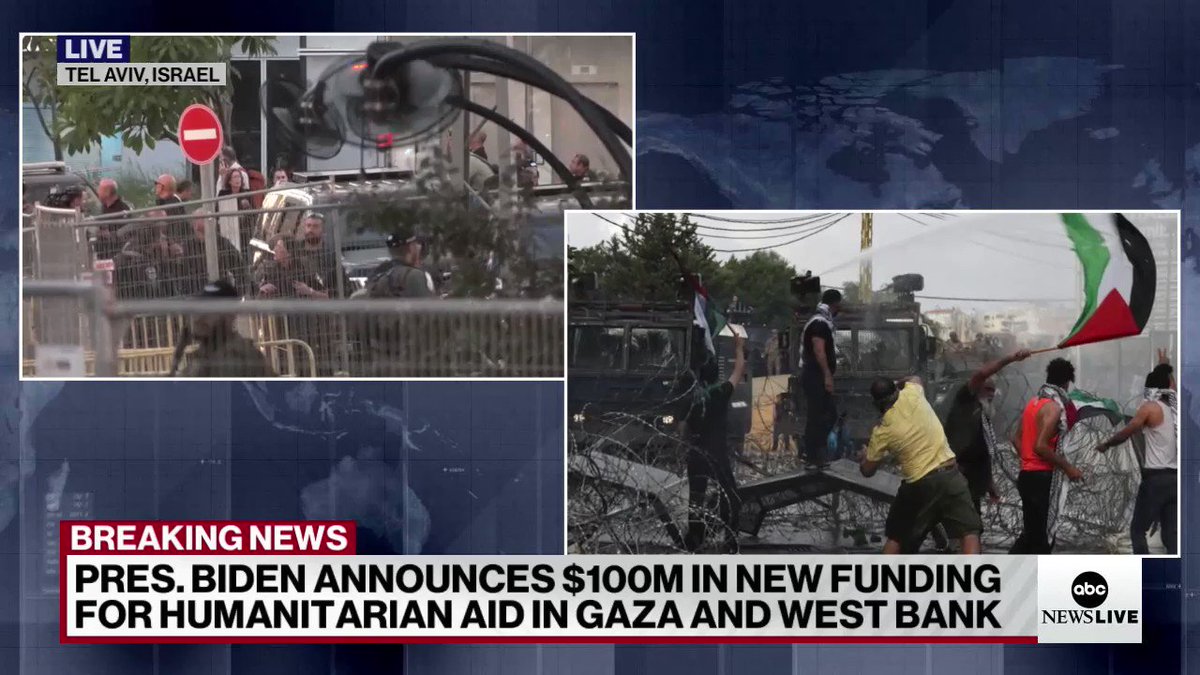 The president included that the United States will make sure that Israel has what it needs to continue its war against Hamas and will continue to fund the Iron Dome, the country's missile defense system.
Biden's trip was originally supposed to include a visit to Jordan to meet with Palestinian Authority President Mahmoud Abbas, Majesty King Abdullah II, and Egyptian President Abdel Fattah el-Sisi to discuss humanitarian aid to Gaza. The trip was cancelled, however, after Gaza hospital was bombed and the perpetrator has not yet been confirmed.
*****
This article was published by The Daily Caller News Foundation and is reproduced with permission.
Image Credit: Wikimedia commons
TAKE ACTION
As we move through 2023 and into the next election cycle, The Prickly Pear will resume Take Action recommendations and information.
https://thepricklypear.org/wp-content/uploads/Hamas_Shooting_Back.jpg
380
640
Reagan Reese
https://thepricklypear.org/wp-content/uploads/logo_2023.png
Reagan Reese
2023-10-21 00:28:41
2023-10-19 06:35:59
Biden Announces $100 Million In Aid To Gaza Days After Hamas Stole Humanitarian Supplies